Episode 203 of Rendering Unconscious Podcast
Charlotte Rodgers presents "Spiritual Evolution: For the Masses or for the Few?" at the second Psychoanalysis, Art & the Occult conference, held in Merano, Italy at Schloss Pienzenau, Re-writing the Future: 100 Years of Esoteric Modernism & Psychoanalysis, on May 30, 2019. Collected papers from the conference will soon be available as The Fenris Wolf volume 11, from Trapart Books.
Charlotte Rodgers is an author, artist and animist who is presently exploring an academic wormhole as an anthropology student at Bristol University. She has been widely published in magazines and anthologies and her books include, The Sky is A Gateway, Not a Ceiling, P is for Prostitution, and The Bloody Sacrifice. Her art incorporates remnants of death and discarded objects and has been exhibited widely, including shows in New York and London, and she has sculptures on permanent display at the Museum of Naive and Marginal Art in Serbia. Charlotte has spoken at conferences and venues globally, including 'The Magickal Women Conference' in London 2019, 'Rewriting the Future: 100 Years of Esoteric Modernism and Psychoanalysis' in Merano, Italy and 'The Left Hand Path Symposium' in 2020. A filmic exhibition of her work was recently created for Cambridge University's CRASSH Magic and Ecology Symposium.
Join us for the next event at Morbid Anatomy Museum online Sunday, July 17, 2022 @ 2PM EST: The Atavistic Network by Charlotte Rodgers and Necromancy: Working with Blood and Adopted Ancestors in Art and Magic by Dr Vanessa Sinclair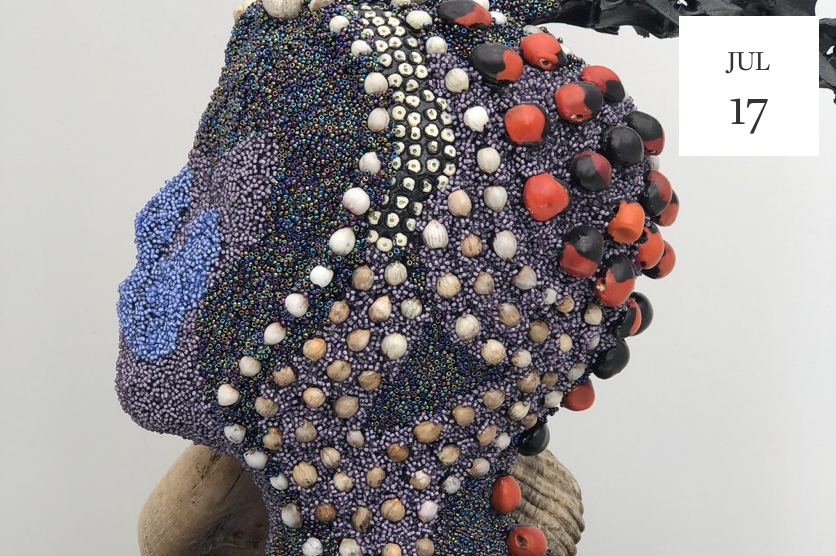 You can support the podcast at our Patreon! Your support is greatly appreciated!
Become a Patron!
Rendering Unconscious Podcast is hosted by psychoanalyst Dr. Vanessa Sinclair, who interviews psychoanalysts, psychologists, scholars, creative arts therapists, writers, poets, philosophers, artists & other intellectuals about their process, work, world events, the current state of mental health care, politics, culture, the arts & more.
Rendering Unconscious Podcast can be found at your favorite podcasting platforms, including: Spotify / iTunes / Soundcloud / Podbean
Dr. Sinclair is the author of The Pathways of the Heart (Trapart Books, 2021), Scansion in Psychoanalysis and Art: the Cut in Creation (Routledge, 2020) and Switching Mirrors (Trapart Books, 2016).
Dr. Sinclair is the editor of Rendering Unconscious: Psychoanalytic Perspectives, Politics & Poetry (Trapart Books, 2019) Outsider Inpatient: Reflections on Art as Therapy (Trapart Books, 2021) with Dr. Elisabeth Punzi, On Psychoanalysis and Violence: Contemporary Lacanian Perspectives (Routledge, 2018) co-edited with Dr. Manya Steinkoler, and The Fenris Wolf, vol 9 (Trapart Books, 2017) co-edited with Carl Abrahamsson.
The song at the end of the episode is "Follow My Voice" by Vanessa Sinclair & Per Åhlund from the album Follow My Voice (For Hatshepsut) available digitally on Highbrow Lowlife's Bandcamp.
Many thanks to Carl Abrahamsson, who created the intro and outro music for Rendering Unconscious podcast.
Image: Artwork by Charlotte Rodgers