Episode 204 of Rendering Unconscious Podcast.
Carl Abrahamsson presents "Reconnecting with the Anima Mundi"
Is there such a thing as a "world soul"? The concept of an "anima mundi" has followed us through history in various cultural and regional guises and seems unwilling to disappear. Whereas physiological, mental, cultural and other developments constantly morph based on adaption to our biospheric demands, the concept of a world soul has taken on new descriptive forms but seems to remain essentially the same. Who or what can teach us about these things today? We can of course read and study and wallow through tons of learned regurgitations of other regurgitations, with further footnotes to drastically add to weight of the planet. But it seems obvious that all sources point in the same direction: the absolutely necessary connection between the individual inner and the general, "cosmic" outer. Join Carl Abrahamsson as he talks about the background of the concept, its future and that of our own existence. Everything and everyone is linked!
Thank you.
If you liked this lecture, you will enjoy Carl Abrahamsson's book Occulture – The Unseen Forces that Drive Culture Forward, as well as Reasonances and The Fenris Wolf series.
Carl Abrahamsson is a Swedish author, specializing in Occulture and Magico-anthropology. His books include The Devil's Footprint (2020), Sacred Intent (2020), Different People (2021), and Anton LaVey and the Church of Satan (2022).
Follow Carl at Twitter / Instagram / TikTok
This film is available at YouTube for free for your viewing pleasure.
If you appreciate this and would like to support our present and future work, please consider signing up at: https://www.patreon.com/vanessa23carl
Become a Patron!
Join us for Visionary Medium: Psychoanalysis and the Magic of Cinema / October 14-16, 2022 / Copenhagen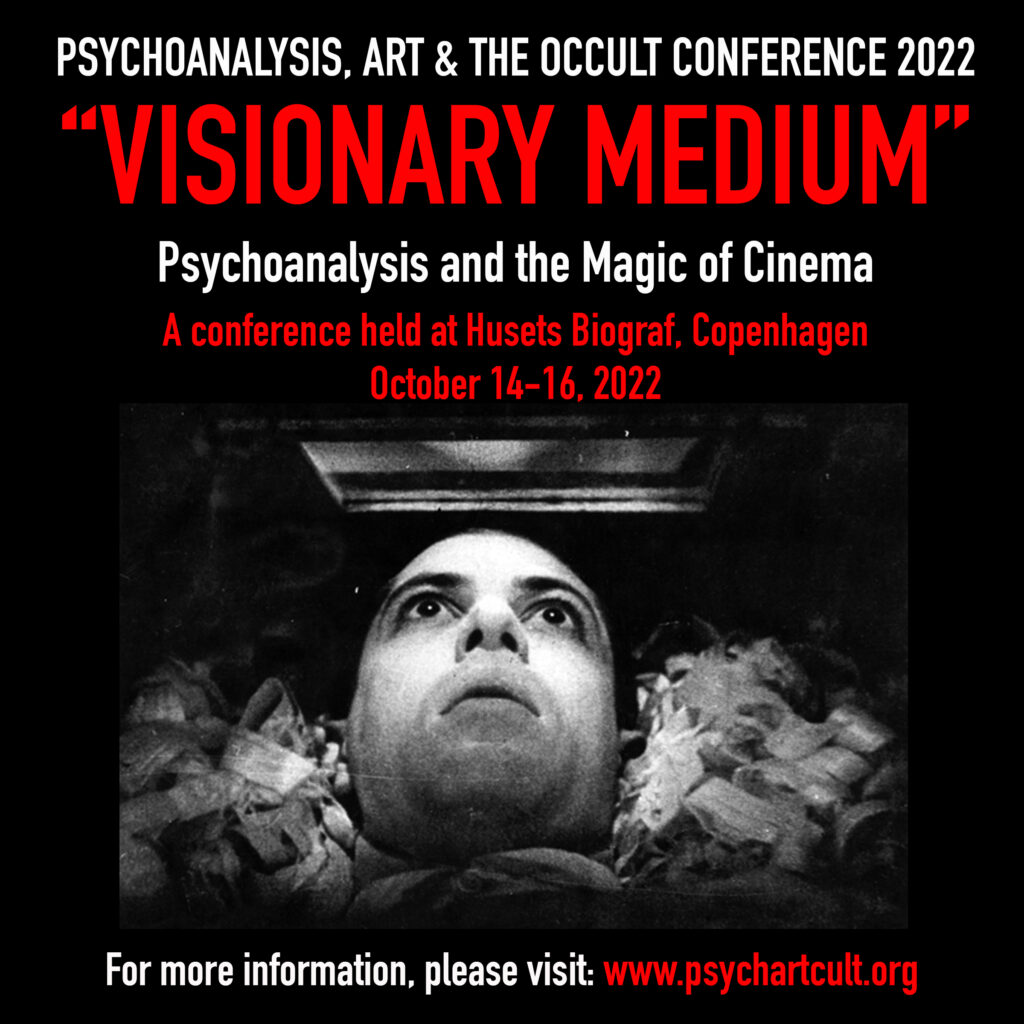 Check out previous Rendering Unconscious episodes with Carl Abrahamsson:
RU7: CARL ABRAHAMSSON ON FORMULATING THE DESIRED: PSYCHOANALYSIS & RITUAL
RU28: VANESSA SINCLAIR & CARL ABRAHAMSSON DISCUSS RENDERING UNCONSCIOUS, THE BOOK
RU44: CARL ABRAHAMSSON PRESENTS "INTUITION AS A STATE OF GRACE"
RU82: VISUAL ANTHROPOLOGIST ETHAN CLARKE & AUTHOR CARL ABRAHAMSSON ON MYTH & MEDIA (FULL PANEL)
RU118: CARL ABRAHAMSSON PRESENTS "CARL JUNG – MYTH MAKER"
RU133: CARL ABRAHAMSSON PRESENTS "THE MAGIC OF DREAMS MADE REAL"
RU154: CARL ABRAHAMSSON ON THEE TEMPLE OV PSYCHICK YOUTH (TOPY)
RU161: CARL ABRAHAMSSON PRESENTS ANTON LAVEY – MAGICAL INNOVATOR
RU179: CARL ABRAHAMSSON PRESENTS "WE'RE ON THE ROAD TO SOMEWHERE" ON PILGRIMAGE
Rendering Unconscious Podcast can be found at your favorite podcasting platforms, including: Spotify / iTunes / Soundcloud / Podbean
Dr. Sinclair is the author of The Pathways of the Heart (Trapart Books, 2021), Scansion in Psychoanalysis and Art: the Cut in Creation (Routledge, 2020) and Switching Mirrors (Trapart Books, 2016).
Dr. Sinclair is the editor of Rendering Unconscious: Psychoanalytic Perspectives, Politics & Poetry (Trapart Books, 2019) Outsider Inpatient: Reflections on Art as Therapy (Trapart Books, 2021) with Dr. Elisabeth Punzi, On Psychoanalysis and Violence: Contemporary Lacanian Perspectives (Routledge, 2018) co-edited with Dr. Manya Steinkoler, and The Fenris Wolf, vol 9 (Trapart, 2017) co-edited with Carl Abrahamsson.
The track at the end of the episode is "We will be (outside the box)" from the album The Cutting Up of Love and Language by Vanessa Sinclair & Pete Murphy, available digitally on Bandcamp from Highbrow Lowlife.
Many thanks to Carl Abrahamsson, who created the intro and outro music for Rendering Unconscious podcast.
Image of Carl Abrahamsson