Rendering Unconscious episode 237.
Carl Abrahamsson is a Swedish author, publisher and filmmaker. His books include Source Magic(2023), Codex Nordica (2022), Anton LaVey and the Church of Satan (2022), Different People (2021), The Devil's Footprint (2020), Occulture (2018), Mother, Have a Safe Trip (2016) and The Fenris Wolf series. His films include Reseduction (2022), My Silent Lips (2019), Lunacy (2017), Sub Umbra Alarum Luna (2016) and the An Art Apart series. His publishing company is Trapart Books, Films and Editions.
Follow him at Twitter | Instagram | TikTok | Vimeo
You can support Rendering Unconscious podcast at www.patreon.com/vanessa23carl
Become a Patron!
This episode also available at YouTube:
Join us Sunday, April 16th via Morbid Anatomy Museum, live via zoom – Westworld: Anton LaVey's Total Environments, Gamification and Ghosts in the Machines with Anders Lundgren and Caligula as a Dionysian Affirmation of Life with River, An Online Presentation
If you're in the area, Carl will be presenting his film "Ingenting är sant, allting är tillåtet" av Freddie Wadling at Västerviks biblioteket on Wednesday, April 26th at kl 19 with Q&A/ discussion afterwards.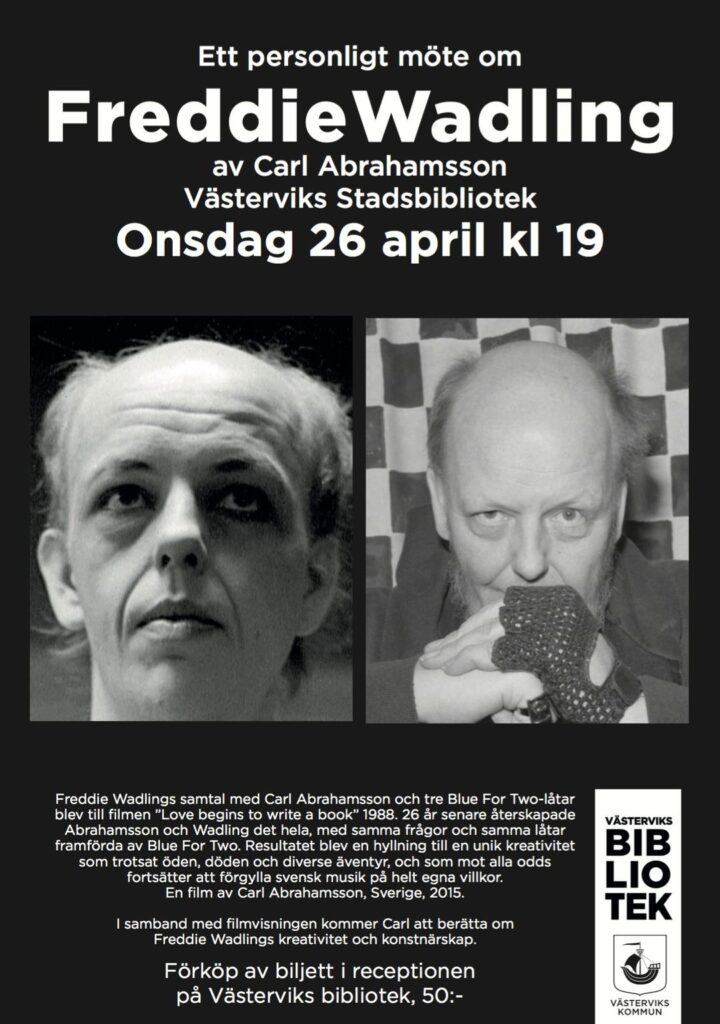 Then on Sunday, May 14th, Join us for The Uncanny in Cinema: Ingmar Bergman's Hour of the Wolf (1968), An Illustrated Online Lecture with Carl Abrahamsson
Beginning September 10th we have a four week course online via zoom via Morbid Anatomy Museum: Harnessing the Magic and Creative Power of the Cut-up Method a la William Burroughs, David Bowie, Genesis P-Orridge, Led by Dr. Vanessa Sinclair and Carl Abrahamsson
Check out previous episodes:
RU28: VANESSA SINCLAIR & CARL ABRAHAMSSON DISCUSS RENDERING UNCONSCIOUS, THE BOOK
RU82: AUTHOR CARL ABRAHAMSSON & VISUAL ANTHROPOLOGIST ETHAN CLARKE ON MYTH & MEDIA (FULL PANEL)
RU204: CARL ABRAHAMSSON PRESENTS "RECONNECTING WITH THE ANIMA MUNDI"
RU179: CARL ABRAHAMSSON PRESENTS "WE'RE ON THE ROAD TO SOMEWHERE" ON PILGRIMAGE
RU161: CARL ABRAHAMSSON PRESENTS ANTON LAVEY – MAGICAL INNOVATOR
RU154: CARL ABRAHAMSSON ON THEE TEMPLE OV PSYCHICK YOUTH (TOPY)
RU133: CARL ABRAHAMSSON PRESENTS "THE MAGIC OF DREAMS MADE REAL"
RU118: CARL ABRAHAMSSON PRESENTS "CARL JUNG – MYTH MAKER"
RU44: CARL ABRAHAMSSON PRESENTS "INTUITION AS A STATE OF GRACE"
RU7: CARL ABRAHAMSSON ON FORMULATING THE DESIRED: SIMILARITIES BETWEEN PSYCHOANALYSIS & RITUAL MAGIC
Rendering Unconscious Podcast is hosted by Dr. Vanessa Sinclair, a psychoanalyst based in Sweden, who works with people internationally.
Follow at Twitter, Instagram, TikTok
Dr. Sinclair is the author of The Pathways of the Heart (Trapart Books, 2021), Scansion in Psychoanalysis and Art: The Cut in Creation (Routledge, 2021) and Switching Mirrors (Trapart Books, 2016).
And is the editor of Psychoanalytic Perspectives on the Films of Ingmar Bergman: From Freud to Lacan and Beyond (Routledge, 2023), Rendering Unconscious: Psychoanalytic Perspectives, Politics & Poetry (Trapart Books, 2019), Outsider Inpatient: Reflections on Art as Therapy (Trapart Books, 2021) with Dr. Elisabeth Punzi, On Psychoanalysis and Violence: Contemporary Lacanian Perspectives (Routledge, 2019) co-edited with Dr. Manya Steinkoler, and The Fenris Wolf, vol 9 (Trapart Books, 2017) and The Fenris Wolf vol 11 (Trapart Books, 2022) co-edited with Carl Abrahamsson.
Many thanks to Carl Abrahamsson, who created the intro and outro music for Rendering Unconscious podcast. All music at Swedish independent record label Highbrow Lowlife Bandcamp page is free download/ name your price. Enjoy!
The song at the end of the episode is "Behind the behind" from Carl Abrahamsson's album The larval stage of a bookworm. Available at Bandcamp. Also available streaming at Spotify and other streaming services.
Image: Carl Abrahamsson